Dinner & A Book
Dinner & A Book - A Gentleman in Moscow
Episode #1808 - A Gentleman in Moscow
Count Alexander Ilyich Rostov, a Russian aristocrat was sentenced to a court-imposed stay in Moscow's Hotel Metropol because of his associations with a poem with revolutionary overtones. Although he is imprisoned during the onset of Communism, he saw many changes in the government and the way the hotel was operated. Gail Martin is joined by Vera Lecount whose Russian home town, Nizhny Novgorod is mentioned may times in the book.
Original Airdate: February 23, 2019
The Book
A Gentleman in Moscow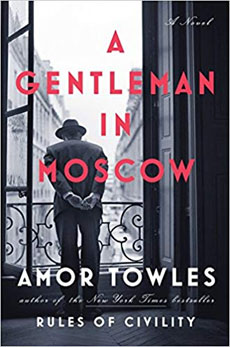 Find this book on Amazon
.
Web Extras
What do you think? Leave your comments below.