Dinner & A Book
Dinner & A Book - Agent Sonya
Episode #2115 - Agent Sonya
Gail Martin and guest Doug Farmwald discuss the lives of true spies in World War II. Ursula is the most famous of them all. Code name: Sonya. She was hunted by the Japanese, the Nazis, the Japanese, MI5 and MI6 and the FBI she survives but what a life. The book is "Agent Sonya" by Ben Macintyre and it is a whirlwind, true story. Spy food is on the menu.
Original Airdate: May 07, 2022
The Book
Agent Sonya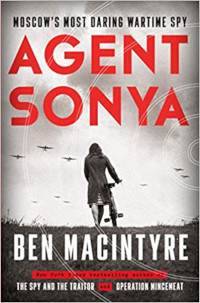 Photos
What do you think? Leave your comments below.