Dinner & A Book
Dinner & A Book - American Dirt
Episode #2002 - American Dirt
A frightful and deadly ride to freedom on La Bestia train is the topic of conversation and cooking with Gail Martin and guest Rebecca Espinoza Kubacki. They discuss "American Dirt" by Jeanine Cummins while preparing a meal for survival.
Original Airdate: January 09, 2021
The Book
American Dirt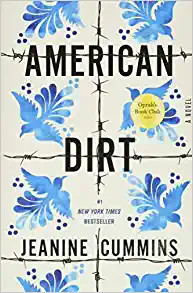 Photos
What do you think? Leave your comments below.