Dinner & A Book
Dinner & A Book - Flamer
Episode #2214 - Flamer
"Flamer" is the story of Aiden Navarro a pretty normal kid who feels anything but normal. As he tries to understand who he is and where he fits over the summer between middle and high school he is looking forward to a bit of peace at Boy Scout summer camp where, as Aiden puts it, "I understand how things work". Even here though things go astray and Aiden experiences an emotional and spiritual crisis that leads him to consider suicide. Standing in for Gail Martin is Doug Farmwald. He is joined by Mike Curato, author and illustrator of Flamer to discuss this powerful book that is this year's selection for the St. Joseph County Public Library's One Book, One Michiana. Cooking features three Pilipino recipes to honor Mike's heritage.
Original Airdate: April 29, 2023
The Book
Flamer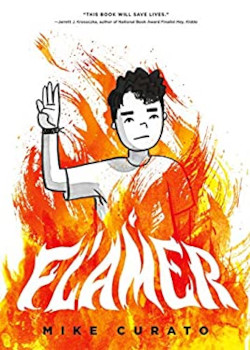 Photos
What do you think? Leave your comments below.