Dinner & A Book
Dinner & A Book - Small Great Things
Episode #1706 - Small Great Things
Irene Eskridge joins Gail Martin to examine the complexity side of human relationship in Jodi Picoult's "Small Great Things." They prepare comfort food in honor of the story's lead character Ruth Jefferson, a delivery nurse at a Connecticut hospital whose gripping moral dilemma surrounding a newborn baby is explored in the book.
Original Airdate: February 10, 2018
The Book
Small Great Things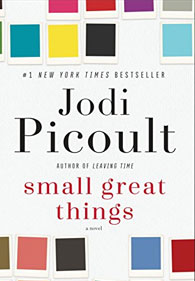 Find this book on Amazon
.
What do you think? Leave your comments below.