Dinner & A Book
Dinner & A Book - Warlight
Episode #1817 - Warlight
Step into the world of spies during with Gail Martin and guest Jane Poe. They'll discuss "Warlight" by Michael Ondaatje following two orphans left by parents who served as spies during World War II. The menu includes Bubble and Squeak and Shepherd's Pie. Hustlers, informants, soldiers and spies spill over into sadness, mayhem and anger. Nathaniel, a researcher for the U.K.'s Foreign Office, reflects on his wartime childhood in Ondaatje's newest novel.
Original Airdate: May 25, 2019
The Book
Warlight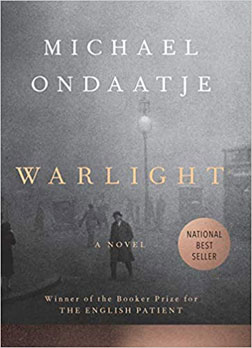 Find this book on Amazon
.
What do you think? Leave your comments below.