Dinner & A Book
Dinner & A Book - Drunk
Episode #2108 - Drunk
The book, DRUNK, written by Edward Slingerland, shows that our taste for chemical intoxicants is not an evolutionary mistake. Doug Farmwald and Gail Martin discover the history, impact and implications of drinking alcohol socially over the ages and how it has shaped civilization.
Original Airdate: February 26, 2022
The Book
Drunk: How We Sipped, Danced and Stumbled Our Way to Civilization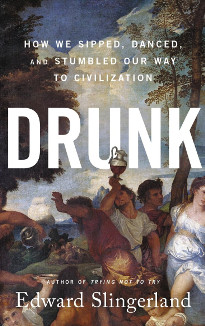 Find this book on Amazon
.
What do you think? Leave your comments below.