Dinner & A Book
Dinner & A Book - The Four Winds
Episode #2102 - The Four Winds
Sueann VonGunten joins Gail Martin to discuss Kristin Hannah's "The Four Winds." The book follows the travels of Elsa Wolcott and her children from the Dust Bowl in Texas to California, the promised land for farmers who are losing everything.
Original Airdate: January 08, 2022
The Book
The Four Winds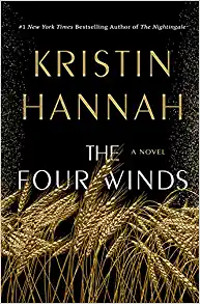 What do you think? Leave your comments below.