Politically Speaking
Politically Speaking
Producer's Blog
About Erika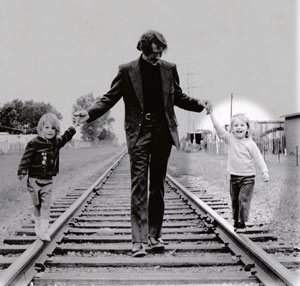 Erika Celeste got her first taste of politics as a toddler when her father took her to the People's Barricade protest in 1972 near the Twin Cities where they lived.
Today she is an award-winning journalist with 25 years in the multi-media business. Among her accolades are several Telly's, AP and SEJ awards, as well as an Edward R. Murrow Award. She earned her political stripes with West Virginia Public Broadcasting covering the West Virginia Statehouse for 6 years as the House Reporter. During that time, she joined and soon found herself writing and producing Third House, the annual media roast of the legislature. As the owner of a small freelance company she has written and ghostwritten more than 18 books including her most recent A Lion Has No Horns (a modern immigrant's story). She frequently works for such entities as Voice of America, National Public Radio, and Happs.TV.
In 2016, her passion for politics collided with her love of foster partenting when she initiated and successfully lobbied the Indiana Legislature for HB 1069.The law now makes it a felony to stalk foster parents.
Every 10 years states get the chance to redraw boundaries for their congressional and legislative districts. The change is supposed to reflect the views of the ever-changing population so that everyone is represented fairly. However, over the years legislators from both parties have found ways to take advantage of it.

Ninety-nine Children Dead…If you saw that headline, you'd want to know what happened, right? In 2017, 70children in Indiana did die from neglect and abuse, while 29 died in Michigan under similar circumstance. If that doesn't seem as heartbreaking as the original headline, think about it for a minute. That's more than the number of people killed in the recent Jolo Cathedral twin bombings in the Philippians, more than the number who died in California's Camp Fire wildfire, and more than the number of students killed in the Stoneman Douglas High School Shooting...

I recently watched On the Basis of Sex, the new movie about Supreme Court Justice Ruth Bader Ginsberg. It tells the story of how the Ginsbergs (Ruth's husband Martin was a renowned tax attorney) won Mortiz v. Commissioner of the Internal Revenue. It was a seemingly unimportant little case, but winning it overturned 178 American laws that discriminated against Americans based on gender. As I watched, it occurred to me that, though I wasn't alive for the set up scenes of the 1950s and 60s, the actual case took place in my lifetime!