What's On
Program Previews
Featured Program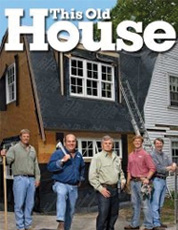 This Old House
See Full Schedule
News and Updates
Late Sept-Oct Planner

WNIT apologizes that the September/October issue of the Planner will be late this month. A last minute programming change and the holiday weekend caused an unavoidable delay. The current program schedule can be found at WNIT Program Schedule. Thank you!...read more.

Online Video: David Gunlach

Upon his passing, Elkhart native David Gunlach left the city with an extremely generous gift. Watch as WNIT presents his incredible life story. From international acclaim and fortune in the business world to a run in Hollywood. All the while never losing touch with his mother and the homet...read more.

2014 Michiana's Rising Star Regionals

Viewers to Vote for Their Favorites Among the Five Finalists From Each Region WNIT'S "Michiana's Rising Star" returns for the second year as it once again searches for the best talent the Michiana area has to offer. Coming off the success of last year's inaugural event WNIT h...read more.