What's On
Program Previews
Featured Program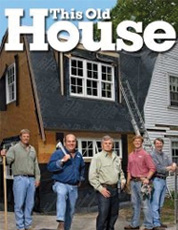 This Old House
See Full Schedule
News and Updates
Brit Floyd Coming To The Morris PAC

BRIT FLOYD - The World's Greatest Pink Floyd Show, is coming to the Morris Performing Arts Center on Friday, June 20th and WNIT has your tickets! Join WNIT as we welcome BRIT FLOYD to Michiana. Join WNIT on Tuesday, April 15 at 9pm on 34.2, Saturday, April 19 at 8pm on 34.2 and...read more.

Daniel O'Donnell is coming to Fort Wayne!

Daniel O'Donnell is coming to the Embassy Theatre in Fort Wayne, Indiana on June 10, 2014 at 7pm, and WNIT is your source for tickets! Join Daniel on his latest tour in a concert celebration of Irish, country, gospel, rock and long-time Daniel favorites. To get tickets now, call 574-...read more.

WNIT Welcomes The Texas Tenors!

The Texas Tenors make a stop in Michiana on Saturday, August 23, 2014, and WNIT has your opportunity to get prime seating tickets for their upcoming concert in Shipshewana. The Texas Tenors will be appearing at the Blue Gate Theatre in Shipshewana, Indiana. Experience the talents of ...read more.