Dinner & A Book
Dinner & A Book - Votes for Women: A Portrait of Persistence
Episode #1905 - Votes for Women: A Portrait of Persistence
Kathy Freese joins Gail Martin in the kitchen for a conversation about the 19th amendment which allowed women the right to vote. They prepare a meal fit for the suffragists while talking about the fight to cast a ballot.
Original Airdate: February 01, 2020
The Book
Votes for Women: A Portrait of Persistence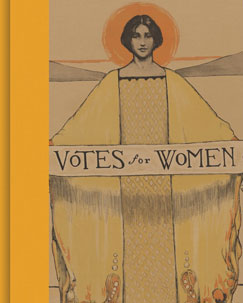 Find this book on Amazon
.
Photos
What do you think? Leave your comments below.