Dinner & A Book
Dinner & A Book - Rocket Boys
This video is not available right now. Check again later.
Episode #1109 - Rocket Boys
Join me and my guest Doug Farmwald as we discuss Rocket Boys by Homer Hickam, Jr., this year's One Book, One Michiana selection about boys building rockets in a West Virginia coal mining town at the time of the first Russian Sputnik. We'll prepare church food from the Coalwood Methodist Church cookbook on Dinner and a Book.
Original Airdate: March 24, 2012
The Book
Rocket Boys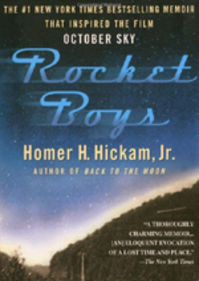 Web Extras
What do you think? Leave your comments below.