Pati's Mexican Table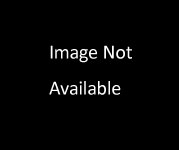 Description
Chef Pati Jinich introduces authentic Mexican flavors, colors and textures into American kitchens. Each episode features a single Mexican food, ranging from familiar ingredients like vanilla to mysterious grains used by the Aztecs. Season two explores simple and delectable dishes from both Mexico and the United States, including enchiladas in red tomato sauce, and mango and pistachio ice cream. Some of the more-exotic ingredients include cactus paddles, zucchini flowers and guava paste.
Upcoming Episodes
Baja Breakfast

Breakfast at Dona Esthela's restaurant in Valle de Guadalupe. (30 minutes)

| Schedule | Channel | Audio | HD |
| --- | --- | --- | --- |
| | WNIT InFocus 34.2 | Stereo | |

See our full program schedule.
Have questions or concerns about this program's schedule? Contact us.