Dinner & A Book
Dinner & A Book - Kafka's Soup
This video is not available right now. Check again later.
Episode #713 - Kafka's Soup
This week on Dinner and a book we'll look at food and drink as seen thru the eyes of several authors. We'll prepare special dishes from Patricia Cornwell's Unnatural Exposure and then a Raymond Chandler style recipe that Sam Spade might have tried. Join me and my guest Joe Dimaggio from The Stray Dog in New Buffalo on the next Dinner and a Book.
Original Airdate: December 15, 2007
The Book
Kafka's Soup by Mark Crick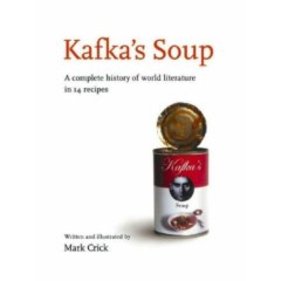 Web Extras
What do you think? Leave your comments below.