Grantchester on Masterpiece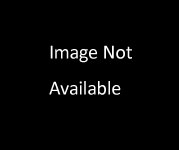 Description
A detective drama set in 1950s England, in a small village of Granchester near Cambridge, sees Anglican priest Sidney Chambers forge an unlikely partnership with the local Detective Inspector Geordie Keating after one of the vicars parishioners dies in suspicious circumstances. Chambers' more intuitive techniques of coaxing information from suspects forms the unlikely respect with the over-worked Inspector Keating.
Upcoming Episodes
Episode 1

In the Season 2 premiere, Sidney finds himself suspected of murder alongside another priest, a photographer and the victim's classmate. (60 minutes)

| Schedule | Channel | Audio | HD |
| --- | --- | --- | --- |
| | WNIT HDTV 34.1 | Stereo | HD |

See our full program schedule.
Have questions or concerns about this program's schedule? Contact us.