Dinner & A Book
Dinner & A Book - The Last Stand
This video is not available right now. Check again later.
Episode #1113 - The Last Stand
Join me and my guest, John Goebel, as we discuss Nathaniel Philbrick's The Last Stand, the story of George Armstrong Custer and Sitting Bull at the Battle of the Little Bighorn. We'll prepare some Buffalo Stew, cornbread and maybe something from the North American Plains on Dinner and a Book.
Original Airdate: April 21, 2012
The Book
The Last Stand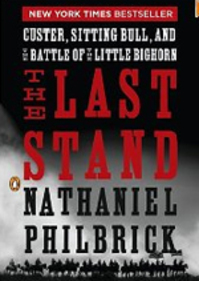 Web Extras
What do you think? Leave your comments below.