Dinner & A Book
Dinner & A Book - The Raw and the Cooked
Episode #1602 - The Raw and the Cooked
Writer Jim Harrison has a voracious appetite for 3 things: the outdoors (ie, hunting), poetry and cooking and eating obscene amounts of fatty, rich foods like wild game, organs, head cheese. His writing is assertive and manly. Others think--a pompous arrogant lout. Gail Martin and guest host Marshall V. King discuss author Jim Harrison and create a meal around the Raw & the Cooked.
Original Airdate: January 14, 2017
The Book
The Raw and the Cooked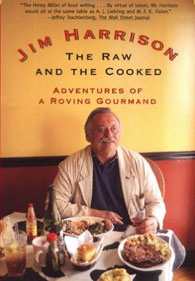 Find this book on Amazon
.
Photos
Web Extras

---

Watch Segment View Field Notes

Description

Joe DiMaggio makes a quick and hearty vegan cassoulet. It's something even gourmand Jim Harrison would love.
What do you think? Leave your comments below.